Comprehensive analysis of jellyfish

Chrysaora pacifica

with complete rDNA Sequence

Here, we firstly sequenced a single rDNA repeat unit (8,167 bp) from the jellyfish

Chrysaora pacifica

. The tandemly repeated rDNA units were found to be the same as that of typical eukaryotes. Comparative analyses showed that 28S rDNA is highly informative and divergent compared to the 18S. Phylogenetic analyses revealed that the Semaeostomeae jellyfishes are separated into each taxonomic group by families and genera. The family Pelagiidae was in a clade separate from other groups, forming a monophyletic lineage. All

Chrysaora

included here formed a strongly supported clade within the family Pelagiidae.

Chrysaora

was found to be paraphyletic in both 18S and 28S phylogenies.

Chrysaora pacifica

was clearly distinct from close relatives

C. melanaster

and

C. quinquecirrha

. These provide a special reference for rDNA taxonomy of Pelagiidae jellyfishes and improve understanding of their molecular phylogenetic relationships.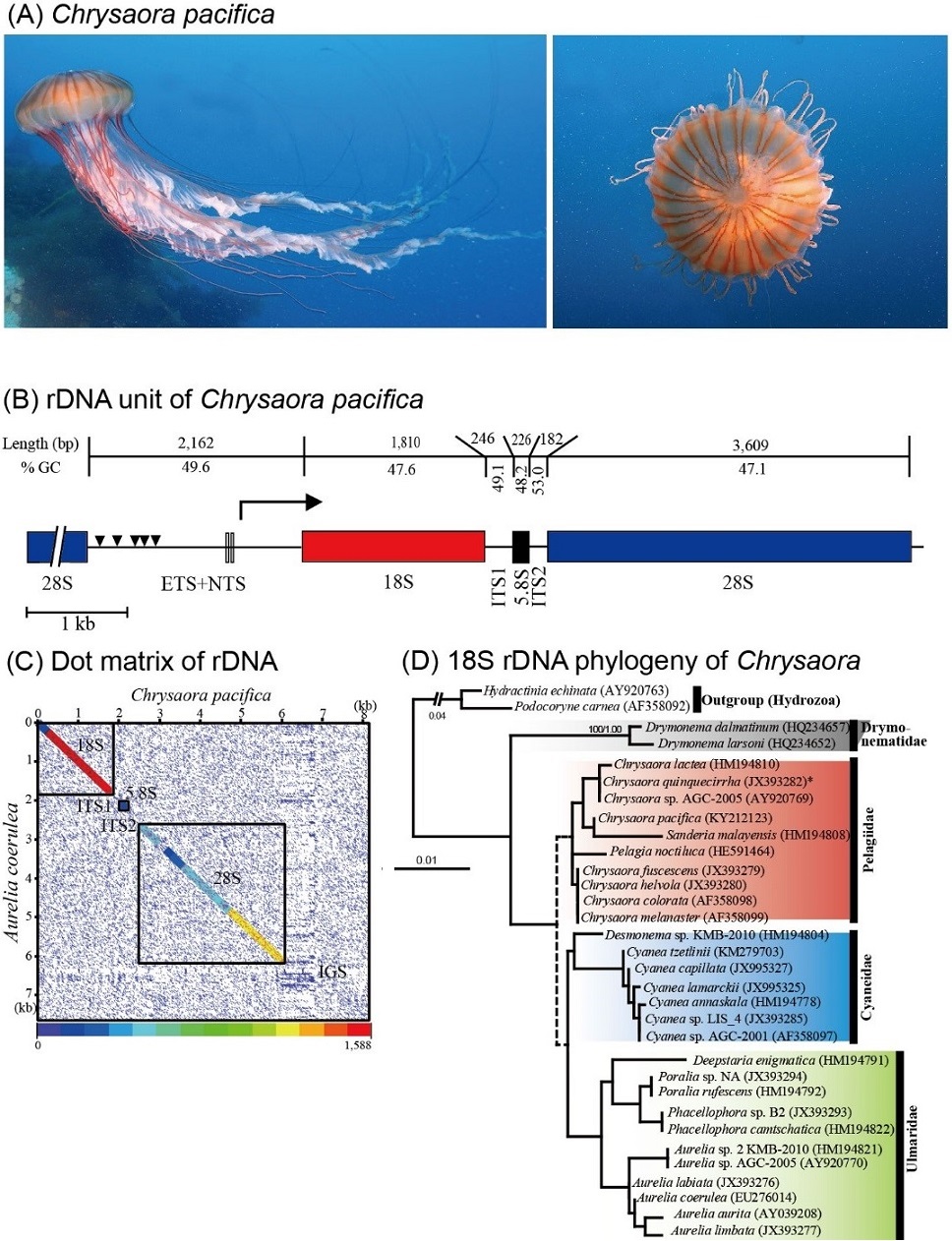 Read the full article, published by

Zoological Studies

, here

Follow

Zoological Studies

on Twitter @ZooStudies and Facebook

Media contact: Noah Last: lastn@gate.sinica.edu.tw