Two New Species of Brackish Crab Genus

Ptychognathus

From Taiwan



The brackish crab genus

Ptychognathus

(family Varunidae), distributed in the Indo-West Pacific, are common in seashore and estuaries with lower salinity. This genus contains more than 20 species, however, it is difficult to distinguish them due to their similar morphology and unremarkable coloration. In this study, the identity of the Taiwanese species are supported by the COI gene, with 2 new species described from Taiwan.

P. makii

is named after Moichiro Maki, who published the first record of this genus from Taiwan; and

P. stimpsoni

is named after William Stimpson, who established this genus. In total, there are 9 species of this genus in Taiwan, and one undescribed species is still under confirmation.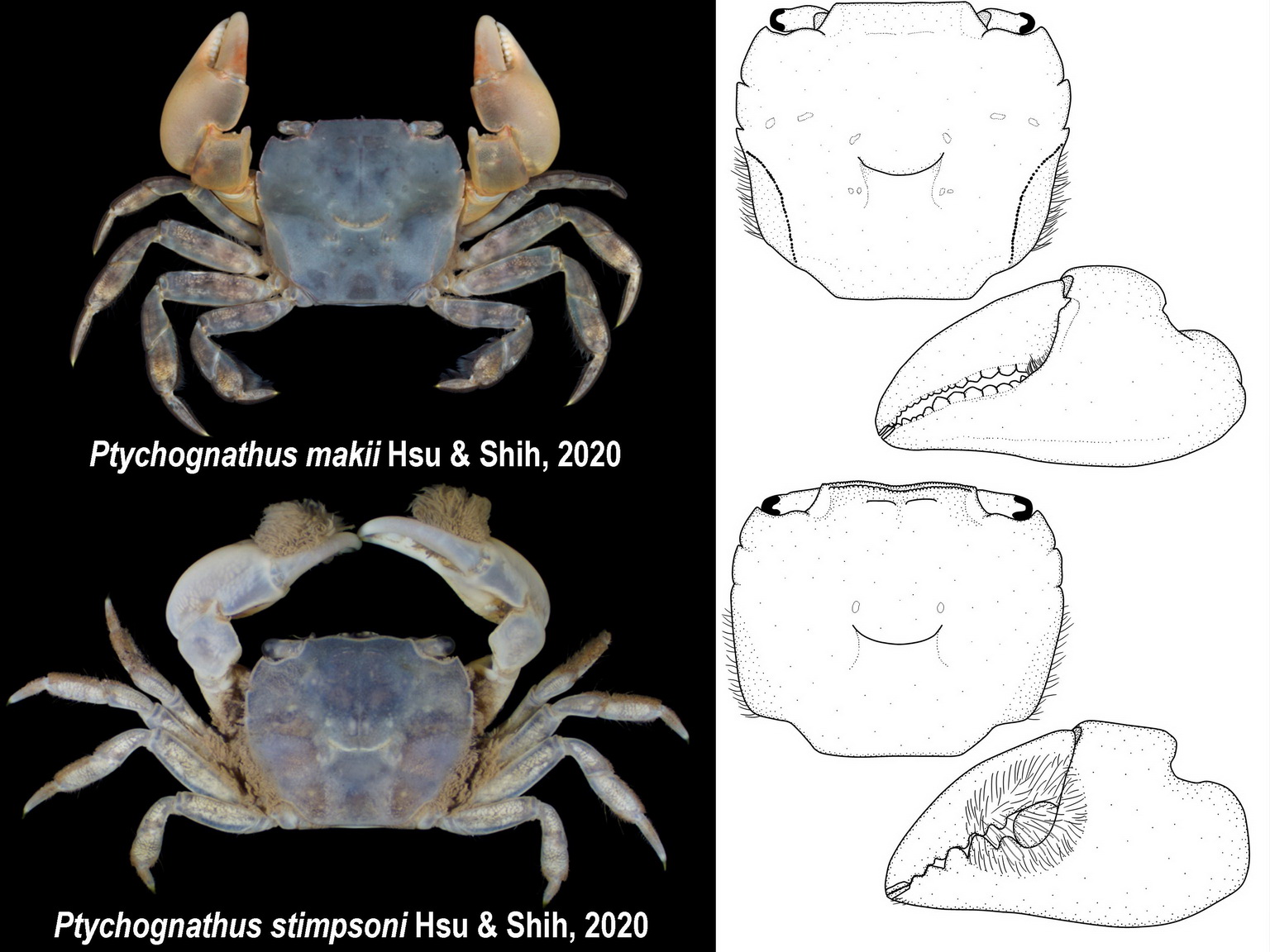 Read the full article, published by

Zoological Studies

, here

Follow

Zoological Studies

on Twitter @ZooStudies and Facebook