Lanternflies of Taiwan

Fulgoridae, or the lanternflies, are a group of insects known for their spectacular body coloration. However, intraspecific polymorphisms in body coloration prevalently occur within the family Fulgoridae. The present study is the first comprehensive taxonomic study of Fulgoridae from Taiwan, which discusses the problems of the general application of coloration in lanternfly taxonomy and emphasizes the importance of male genitalia for classification. In this study, eight species in six genera from Taiwan are reported, including one newly recorded species,

Limois westwoodii

.

Lycorma olivacea

was proposed as a new junior synonym of

Lycorma meliae

based on the morphology of its male genitalia. The fifth-instar nymph of

Saiva formosana

was also described for the first time.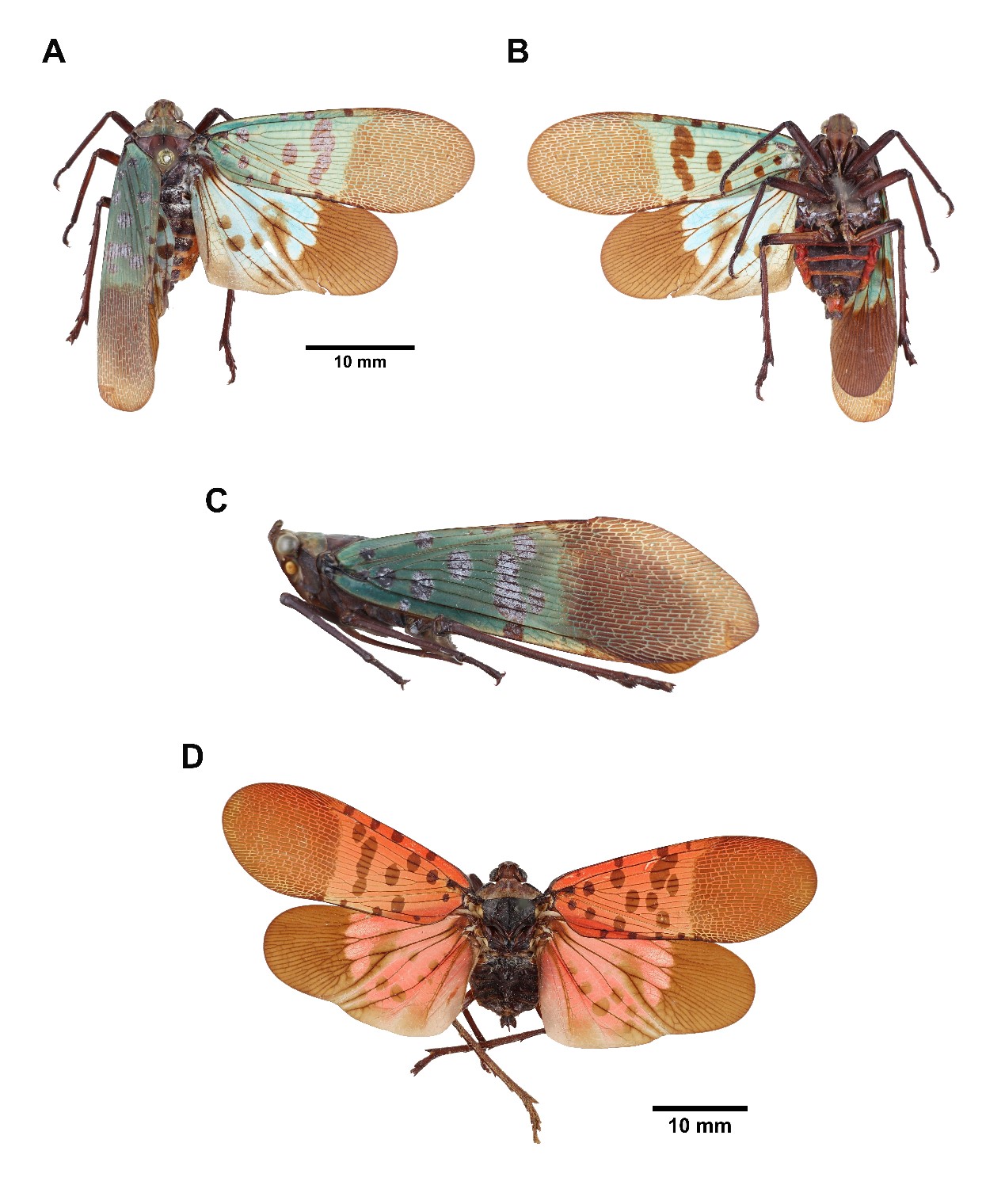 Lycorma meliae

Kato, 1929.

Read the full article, published by

Zoological Studies

, here

Follow

Zoological Studies

on Twitter @ZooStudies and Facebook