Genetic characterization of a gray brocket deer from Argentina

The complex taxonomy of the Neotropical deer species of the genus Mazama have been recently discussed emphasizing the need of reviewing each taxon described. This study analyzed the

Mazama simplicicornis argentina

(Lönnberg, 1919), a gray brocket deer species from northwestern Argentina. We characterized the morphology, cytogenetic and phylogenetic relationship of a recently collected topotype and holotype of the description compared to gray brockets of Paraguay. The results contributed with the first karyotypic description of the taxon and also constituted the first genetic analysis of brocket deer from Argentina. In addition, the study reinforces the need for an integrative taxonomy based on the collection of specimens to clarify the taxonomy of Neotropical deer species.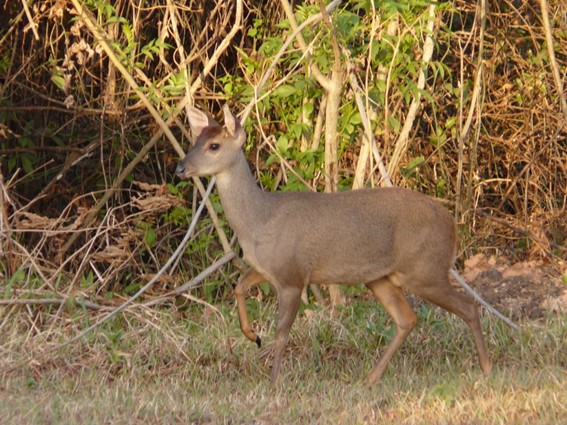 Photo: Matias Szabó
Read the full article, published by

Zoological Studies

, here

Follow

Zoological Studies

on Twitter @ZooStudies and Facebook