Delimit Tigertooth Croakers and Describe a New Species from the Western Arabian Gulf Using Integrative Approach



Arabian Gulf is a marine region with numerous potential new fish species for lack of modern taxonomic examination and tigertooth croakers (Teleost, genus

Otolithes

) have been found to have potential new species. We applied analyses on genetic, morphology, and otolith shape data of

Otolithes

specimens collected from the western Arabian Gulf and found one lineage with supports of all lines of evidence which is named

Otolithes arabicus

. This new species can be identified from other congeric by having a truncate caudal fin margin and three black spots on the second dorsal fin.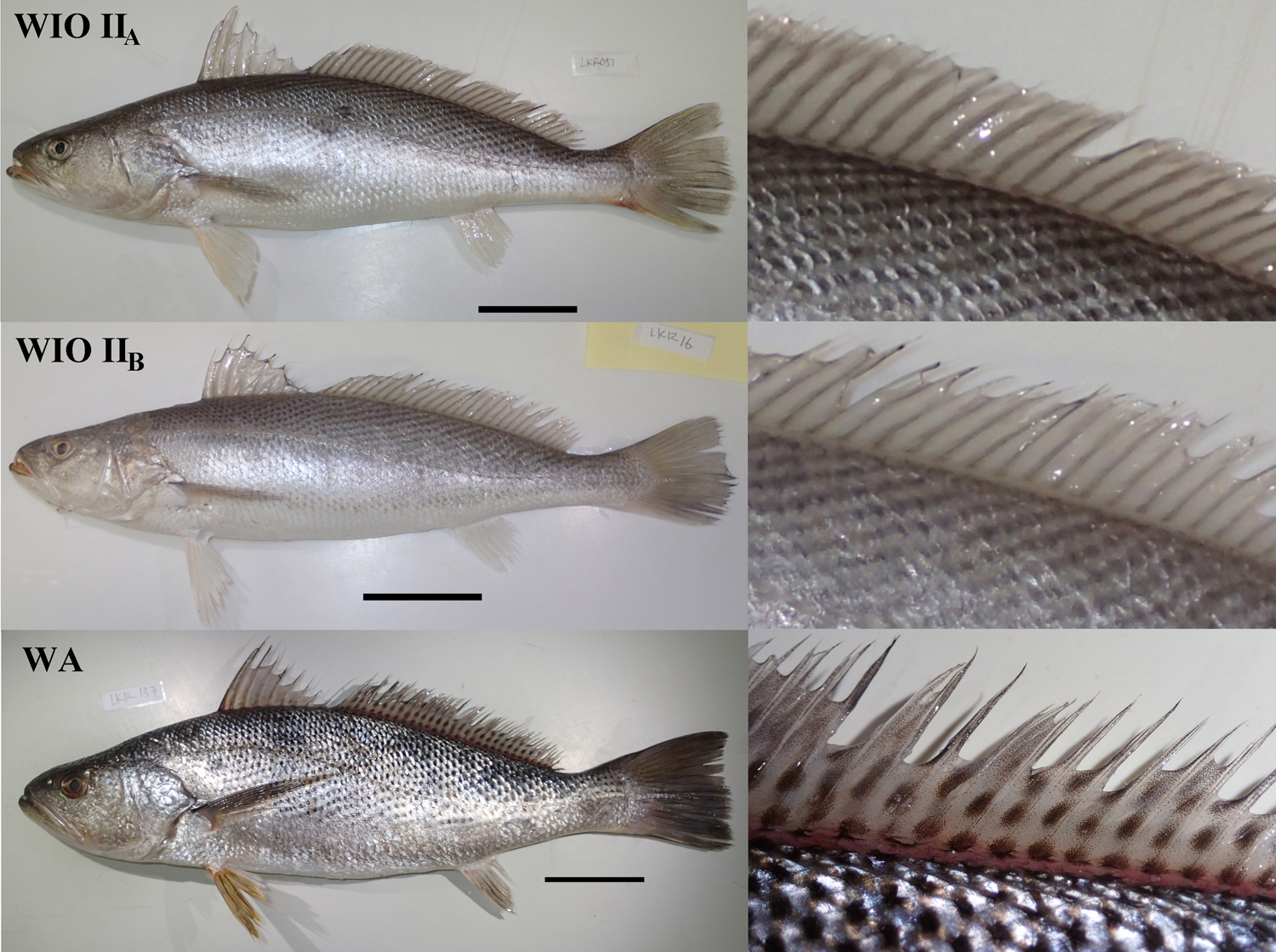 Fresh specimen of

Otolithes

sp. West Indian Ocean II Group type A (WIO IIA) and type B (WIO IIB) ), and

Otolithes arabicus

(WA) and the posterior part of the second dorsal fin, respectively. Scale bar = 5 cm.

Read the full article, published by

Zoological Studies

, here

Follow

Zoological Studies

on Twitter @ZooStudies and Facebook